RELEASE DATE: 2015 (first published November 14th 2012)
FORMAT: Ebook
SOURCE: complimentary copy



Ingénue Isobel Harrington, fresh from finishing school in the summer of 1922, experiences a sexual awakening during a visit to Italy's Amalfi Coast.


Sent to visit distant relatives in the hope she will ensnare a wealthy and aristocratic English husband, Isobel falls instead under the spell of enigmatic local, Stefano.
Is their forbidden romance destined to be nothing more than a holiday affair, or will Isobel be brave enough to defy convention and her parents' expectations to follow her dreams?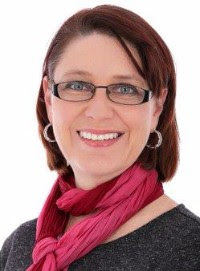 By
day
I dress in cargo pants and boots for my not-so-glamorous job of making movies. But at
night
I come home to my two little Princesses, and we dress up in tiaras and pink tulle...and I get to write Happy Ever Afters. What could be more perfect?
I believe every girl is a princess, and every princess deserves a happy ending.
"An Innocent Abroad" is a story about a young woman discovering her womanhood, her sexuality, and passion. Isobel is in Italy visiting some relatives with the hopes of getting a request for her hand in marriage from a wealthy aristocrat. Her mother has her life planned and the plans don't include a handsome and mysterious Italian man.
Isobel and Stefano have a quick but intense encounter. Little by little he will introduce her to Italy. He will also introduce her into a world of desire, lust and love. Their relationship is intense and full of tension.
I really liked Isobel, she starts as this sweet and naive girl who is seeing the real world for the first time. We see her change and open her eyes, evolving to the point to become a strong woman who is decided to fight for what she wants. Stefano is perfect, sexy, chivalrous and everything a woman could hope for.
This one has a strong sexual component, the passion and fire are really hot. The author creates scenarios with a scorching atmosphere and the chemistry is palpable.
The writing is perfect, the story moves fast and it's quite short so you will read it in less than a day. The historical and geographical elements help to create a solid background.
A Must read to all romance lovers.