Let's welcome author Kary Rader and her new book "A taylor-made love". She was kind to share with us her favorites romance movies of all times. I'm sure you will agree with her that most of her picks are classics for those who love romance.
Thanks for stopping by!
When fate spares your life, your destiny is always love

Twenty-year-old widow and cancer survivor Taylor Smith-Taylor is running her late husband's billion-dollar gaming business because she's made a vow to keep TME—and Gavin's memory—alive. But she's falling hard for her sexy attorney Brad Richards, and it's not just their professional connection that has her tied in knots.

When Taylor's new idea takes off, she relies on Brad to help. Using company funds to back the innovative project, they begin a tumultuous affair and a multi-million dollar negotiation that could dominate the market or put the company in jeopardy.

As the corporate dealings escalate, their volatile relationship leaves their priorities more tangled than their bed sheets, and a fatal accounting error divides them. Brad pushes Taylor to embrace her idea, and him, by selling TME—a decision that, for her, goes deeper than money. When she refuses, it seems easier for both to walk away, and only a perspective from the grave can help her realize her future comes down to one choice: the love she'll lose or the love she'll make.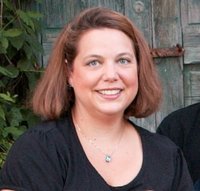 WEBSITE
|
FB
|
TWITTER
|
GOODREADS
|
AMAZON
|
Brad walked me up to my front door around midnight and turned the key in the lock. "Well, it was eventful. I'll say that." He stepped back to allow me inside.

I moved past him and put my hand on the doorknob. "Yeah, Richards. You sure know how to show a girl a good time. Flying barstools and airborne convertibles, I hardly even missed not getting dinner."

"I got you something to eat." He stood there leaning against the porch with his hands in his pants pockets, looking as polished as he ever did, but the glint in his eyes had me stumped with that unrecognizable and uncomfortable heat.

Allison had said, the way he looks at you…

Some undercurrent inside me caught in my chest. I dropped my hand from the door and turned to face him. "And I'm going to enjoy my drive-thru burger." I shook the paper bag at him.

"That's what you said you wanted." He pinned me with his gaze but never moved. Not a twitch, a jiggle, or a blink.

"It is what I wanted." I tried to blow off his intensity with my flippant response, but my heart rate doubled.

He stepped toward me. "Far be it from me to give you anything but what you want, Taylor."

His whispered words washed over me like a caress. I couldn't help but think our conversation had moved beyond late-night drive-thru into something deeper.

He was as still as a panther waiting to pounce, and he was much closer than he'd been, much closer than I was comfortable with. His gaze still locked on mine, he reached out slowly, tucked a strand of windblown hair behind my ear, and then returned his hand to his pocket. My ear tingled where our skin had touched. I couldn't remember him ever touching me like that before. He stood there for several heartbeats, and mine was still racing.