Hello and welcome to a new edition of BEST BOOK OF THE MONTH.
I got the idea from an event hosted by
BOOK WHALES
where the main idea was to share the best book we read the previous month. I would like to continue with the idea, so from now on every first Monday of each new month I will post the best book from the month before.
If you feel like it you can choose you own best book for April :) Let me know on the comments.
Anyway, I didn't get to read many books in April. I was reading more than 10 books a month but life has been crazy so I only could read around 6 books last month.
The best was:
Title:
Anomie
Author:
Jeffrey Lockwood
Release Date:
April 7th 2015
Format:
Paperback & Ebook
Publisher:
Havard Square Editions
Source:
complimentary copy in exchange of an honest review
ADD TO
GOODREADS
Anomie is a uniquely told story of Michael, a middle-aged university professor and writer.
After a series of tragic events, he seeks closure through myriad experiences, in order to bring balance to his world.
Will he find himself in China?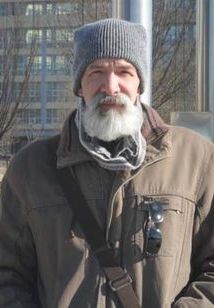 Photo: Fan Dan Dan ©
Jeffrey Lockwood hails from Michigan's Upper Peninsula, and is a member of the Chippewa tribe there.
He is the author of
In These Low Mountains
(March Street Press), a chapbook of poems and short stories, and has several other published poems and short stories in print.
Jeff has lived internationally for many years, as a soldier, Fulbright Scholar, Peace Corps volunteer, and teacher.
Presently, he writes in Inner Mongolia.
Anomie
is his first novel.
TWITTER
|
GOODREADS
|
AMAZON
|